OUR COMPANY
B SAFE SAFETY & SECURITY CONSULTANCY operates across the seven emirates of UAE. Head office based and operates in DUBAI and the Sub Branch is located in ABU DHABI. As leading management consultancy and training services provider creates value your business
B SAFE SAFETY & SECURITY CONSULTANCY was established in 2010 the pursuit of helping the businesses, the people, and the emirate to remain progressive and sustainable. With around 800 training sessions and 70 consultancies conducted, have inspired more than 2,000 professionals from diversified backgrounds, interests, and nationalities.
We realize at differences in age, race, gender, culture, nationality, beliefs, personality, talents and expertise bring richness to diversified work group. We believe that success comes from understanding and appreciating multi-cultural diversity not only with employees, but among our valued clients as well. Diversity make towards the common vision of better workplace, engaged citizens, strong communities, and modern society. We embrace creative, talented and values-driven people to help us strategically advance our initiative towards sustainable future.
 B SAFE SAFETY & SECURITY CONSULTANCY, locally owned company, is guided by established international standards and practices where excellence, transparency, equality, sincerity and integrity matter.
01. COMPANY HISTORY
B SAFE Safety & Security Consultancy is a recognizedinspection, training & consultancy . The company wasestablished and introduced in 2010.Our inspection & testing service includes all lifting Equipment,lifting Accessories,Pressure vessel, Boilers, PPE's, ScaffoldsInspection & Earth Moving Machineries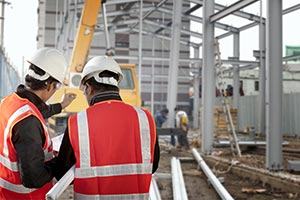 02. OUR MISSION
To meet customer expectation through providing wide competitive range of consultancy services, innovative solutions and accredited customized quality, health, safety and environmental trainings by our highly competent professionals.
03. COMPANY VISION
To be a leading company that provides superior quality of consultancy and training services in all fields of Quality, Health, Safety and Environmental Management all over the UNITED ARAB EMIRATES.
MEET OUR TEAM
The team who can create everything from scratch and has ingenious ideas is here
and is more than happy to help you.